Watch The Broncos At The Sportsbook
Watch The Denver Broncos at The Sportsbook
We grew up here and we know what it means to be a true Orange Crush Bronco Fan!!  We are the place to watch Miller lead our Broncos to victory every week!  With great drink specials and a crazy atmosphere, we are the next best thing to being at the game!
Win a Free Jersey Every Sunday!
NFL Sundays Drink Specials
$3.25 Coors, Coors Light & Miller Light Drafts
$4.75 Deep Eddy Flavors
$4 Fireball Shots
$2 Pickle shots when the Broncos score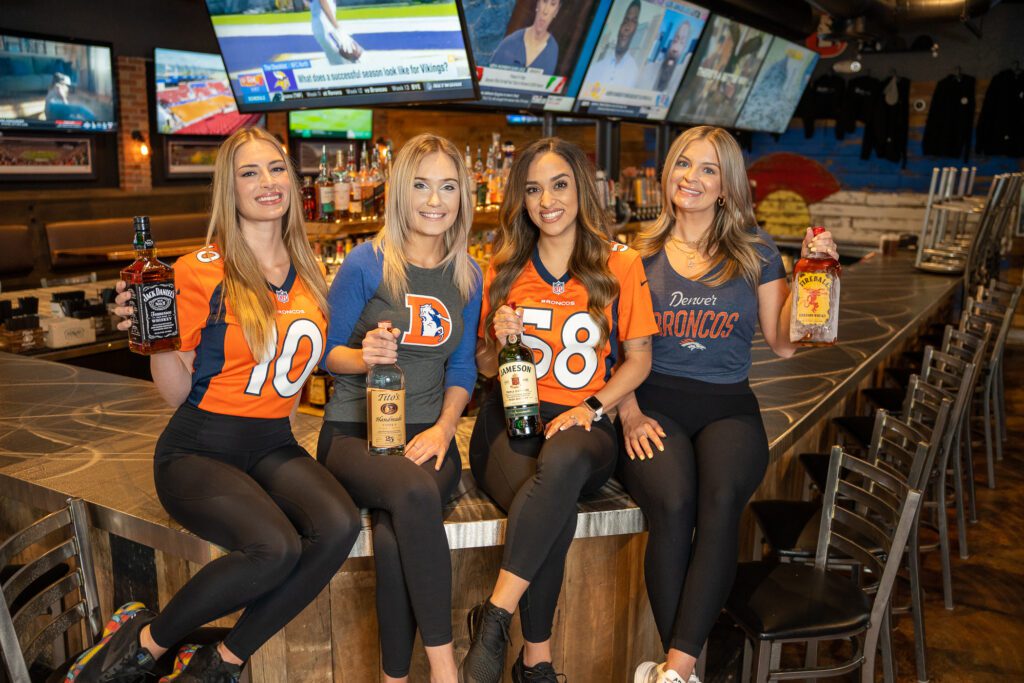 Book Your Event
Whether you need a private room for a birthday, bachelor or bachelorette, a corporate event, fantasy football, or a private viewing party our events are tailored to you!
We are here to make your party the best you've ever had.  At Sportsbook Bar & Grill in DTC, we have a private room, fully equipped with a private bar, fireplace, televisions, all the comforts of home.  At our Wash Park location, we have great space for parties as well. In Highlands Ranch, we have a full patio with heaters and a fireplace.  Drop us a message today! We strive to give you the best service, and that you and your guests have a great time at Sportsbook Bar & Grill. Come check out our latest location in Highlands Ranch.
Join 1000's of others for updates
Sign up for our newsletter to stay up to date on all Sportsbook news