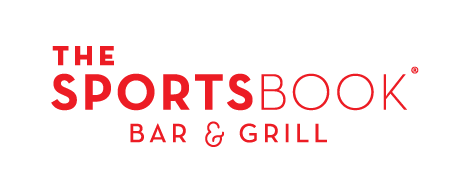 THE SPORTSBOOK BAR & GRILL WASH PARK
The Sportsbook Bar & Grill @ Wash Park is 21 and Up After 8 PM
Wash Park
Mon-Fri: 4 pm-12 am
Sat-1pm – 12am
Sun: 10 am – 12 am
Kitchen till 11pm
THE WASH PARK AREA LOCAL 
SPORTS BAR
SPORTSBOOK = Best Sports Bar Wash Park
Sportsbook is a sports bar with pool tables and fun for all! Sports on every TV and the best service in Wash Park.
Every day you can find that favorite game you've been looking for.  Everyone loves Football and of course, so do we, but we love all sports!  Whether your sport is soccer, rugby, baseball, NASCAR, basketball or hockey you'll find it here!  We carry all the out-of-market teams so you can come to The Book and feel at home while watching your home team
And are you tired of bar food?  We are a "Sports Bar," but we take pride in our menu!  Over 12 specialty burgers, hand packed & never frozen burgers, homemade Queso, Salsa & Chili!  We love our Championship Wings too with over 11 sauces to entice your taste buds!!
Next time you're out looking for a sports bar that fits you… look no further than The Sportsbook Bar & Grill in Wash Park!!
MONDAY
Monday Night Football
$3.25 Bud Light
$4.25 Avalanche & Peach Palisade
Wednesday Trivia
Geeks Who Drink 
Click here for more information 
Geeks Who Drink is a homegrown Pub Trivia Quiz modeled after those in Ireland and the UK. We host bar trivia events across the U.S.
THURSDAY
All-you-can-eat wings and fries
BONE IN OR BONELESS
How many can you eat?
FIGHT NIGHT
UFC Fight Night/Best place in Denver to watch PPV UFC
NO COVER
Saturday
Hawks cup $5 – first beer free, Refills $6.50 Breck $4.50 Bud, Bud Lt
$3.25/$5.00 Bud Light
Avalanche & Palisade $4.25/$7.00
SUNDAY FUNDAY
Industry Specials All Day
1/2 OFF all booze (except top shelf) for Industry folks
Weekend Brunch
Open at 9 am
Breakfast menu available Saturday & Sunday until 1 pm
SUNDAY FOOTBALL
$3.25 Coors, Coors Light & Miller Light Drafts, $4.75 Deep Eddy Flavors
$4 Fireball Shots, $2 Pickle shots when the Broncos score (all locations)
Giving away a Bengals jersey every Bengals game
Book Your Event
Whether you need a private room for a birthday, bachelor or bachelorette, a corporate event, fantasy football, or a private viewing party our events are tailored to you!
We are here to make your party the best you've ever had.  At Sportsbook Bar & Grill in DTC, we have a private room, fully equipped with a private bar, fireplace, televisions, all the comforts of home.  At our Wash Park location, we have great space for parties as well. In Highlands Ranch, we have a full patio with heaters and a fireplace.  Drop us a message today! We strive to give you the best service, and that you and your guests have a great time at Sportsbook Bar & Grill. Come check out our latest location in Highlands Ranch.
" I think I could describe the perfect quarterback. Take a little piece of everybody. Take John Elway's arm, Dan Marino's release, maybe Troy Aikman's drop-back, Brett Favre's scrambling ability, Joe Montana's two-minute poise and, naturally, my speed. "
Join 1000's of others for updates
Sign up for our newsletter to stay up to date on all Sportsbook news